with some goodies not heard on the radio
September 30 weekend
Listen with this family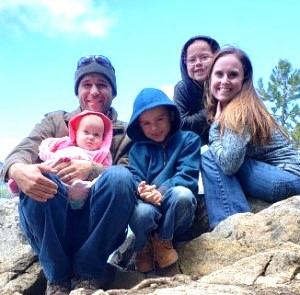 Gideon had a problem. He had to fight a monstrous number of Midianite bad guys. So Gideon got together more than 30,000 soldiers. But God said, "Too many." Twice! What happened? You can learn more about Gideon and trusting God during the next WE KIDS. It's Bible-based and kid-hugging radio for little people and their families. WE KIDS!
II Timothy 1:7 is this week's Bible verse to remember:
For God has not given us
a spirit of timidity (fear),
but of power, and love,
and discipline.
No need to be afraid. God's watching out for you--if you're His. Learn more during the next edition of WE KIDS. Here's a quick version of what's coming.
E-couragement from a WE KIDS mom listening most of the time in Maryland with her fam online to KeysForKids.net: "Mr. Nick, Thank you. Jacob, Lucy, and Frances are enjoying listening to We Kids in Kaunas, Lithuania for the month of September! Jennifer" [Amazing, Jennifer, the places the internet stretches. I appreciate you helping us cover the globe with WE KIDS.]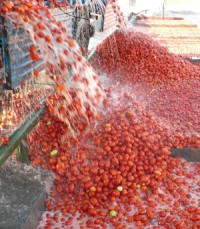 At home in Red Bluff we're smiling about the words of son Matthew, who was just 6 years old when WE KIDS started in 1986. He's grown into a boiler mechanic for a food processing plant in California's Central Valley. They're finishing the tomato harvest these days, with truckloads and tons of the fruit coming in to be boiled into tomato sauce, then canned. From time to time they cook up an overage. That's when he texts "Hey Dad. Can you use a couple of hundred gallons of t-sauce?" I can almost imagine us eating spaghetti for every meal from now 'til Christmas--of 2027. Let me check with the Cook and get back to you, Matt.
And now (more ta-DA...) WE KIDS program #1,923, with the same message of new life in Christ as program #1, is ready to be served when you are. Ears here!
Mr. Nick
WE KIDS Radio

Could it be true that the next WE KIDS exit-machine can fly straight up (sometimes)? What do you think it could be?