with some goodies not heard on the radio
January 29 weekend
Listen with this family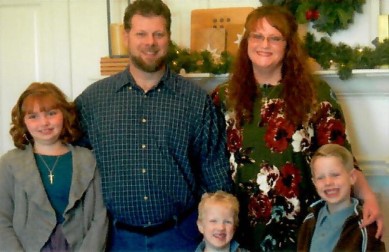 The Bible says we're to be ready for the return of the Lord Jesus Christ. How can you be ready for the return of the Lord? By wearing church clothes all the time? By gazing into the sky all the time? No and no. The only way to be ready for the coming of Jesus Christ is by having a clean heart. Learn more during the next WE KIDS. Happy and heart-helping radio for little people and their families, it's WE KIDS!
Mark 13:32-33 are this week's Bible verses to remember, the words of Jesus Christ:

"But of that day
or hour no one knows,
not even the angels
in heaven, nor the Son,
but the Father alone.
Take heed. Keep on the alert;
for you do not know
when the appointed time is."

Last month we celebrated Jesus' coming to earth as a baby. Next we're going to celebrate His soon return as
The King of Kings!
Listen to the
next
edition of WE KIDS and learn more. Here's a
quick
version of the next program.
E-couragement from a WE KIDS new listener to KHCB-FM in Houston: "Dear Mr. Nick, Thank you for your whimsical, Jesus-filled radio program. Your kindness and creativity brighten my day. I'm not a grandma yet, but as God provides I will share your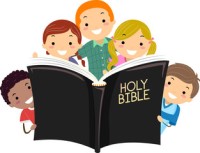 program with our grandchildren. Rom 15:13 Lori" [Thank you, Lori. And God bless you!"]
At home in Red Bluff, Carolyn and I have been savoring the Scriptures with a one-year Bible. It takes us to daily readings in the Old Testament, New Testament, Psalms, and Proverbs—and we like it lots. From the promise of our Lord Jesus to His presence today, the Bible lovingly pours His Truth into our hearts. Then we live it and life in Him is good.
Pouring the Bible into little lives is what the next WE KIDS is all about. Have you heard Jesus in the songs and talk? Listen UP. He's great for your heart!

Mr. Nick
WE KIDS Radio

PS—Could it be that the next WE KIDS exit-machine weighs tons and swims? That's what I'm hearing. What do you think it might be?
Like to receive WE KIDS Workings regularly e-mailed to you? Sign up!