with some goodies not heard on the radio
May 21 weekend
Listen with this family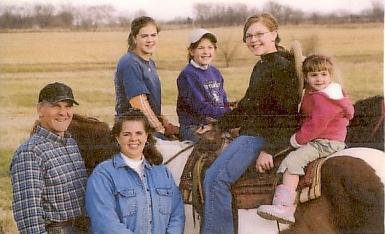 The Bible says that Christians are to be full of joy in the Lord, always rejoicing in Him, and we're to be thankful. Impossible? Not with God's help! What else can we do to please Him? Find out during the next WE KIDS. This is an invitation for you to put an ear to the air for WE KIDS. It's Christ-centered, Bible-based, kid-sized radio that's as much fun for your ears as it's good for your heart. WE KIDS!
Philippians 4:4 is this week's Bible verse to remember:

Rejoice in the Lord always;
Again I will say rejoice!
Rescued from death and given eternal life, Christians have plenty of reasons to rejoice!
Hear more about this during the
next
edition of WE KIDS. Here's a
quick
version of the next program.

E-couragement from a couple of longtime WE KIDS online listeners in Maryland: "God bless you, we pray. We so appreciate you. It is exciting that God is ministering through you to our grandchildren, William + Evan. Gary + Cathy" [Gary and Cathy, thank you. And thank God that the message of WE KIDS is still the same "Christ died to save sinners" as when we started. Hugs to William and Evan.]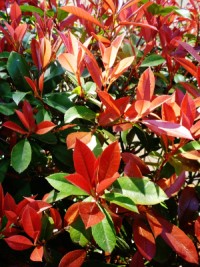 At home in Red Bluff, these days I'm finding more dirt under my fingernails than usual. That's because the backyard just received a row of 18 photinia shrubs along the back fence. (And they didn't plant themselves and install water lines to keep them happy.) That was me, who thinks it's wholesome at times to dig in the dirt. It's amazing how God uses plain old ground to grow things. The Creator does wonderful things—and we haven't even planted the vegetables to see Him make food from dirt. That's next, though.
That same amazing God is who also fills WE KIDS with goodness and gladness for Him. Will you share it with me? It's waiting here!
Mr. Nick
WE KIDS Radio
PS—The next WE KIDS exit-machine, they say, can really mess up hair. What do you think it might be?
Like to receive WE KIDS Workings regularly e-mailed to you? Sign up!