with some goodies not heard on the radio
June 3 weekend
Listen with this family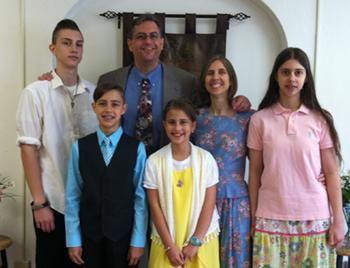 "Suddenly a light from heaven flashed around him and he fell to the ground," the Bible says. God has used some powerful ways to get people's attention but this light from heaven was amazing! Why? Who? Where? Learn more during the next well-lit WE KIDS, Bible-based and Christ-centered radio for kids and their families. WE KIDS!
John 8:12 is this week's Bible verse to remember:
Again therefore
Jesus spoke to them, saying,
"I AM the Light of the world;
he who follows Me shall not
walk in the darkness,
but shall have the Light of life."
In this sin-darkened world, we need all the light we can get--especially THE Light, Himself. Learn more about Him by listening to the next edition of WE KIDS. Here's a quick version of what's coming.
E-couragement from a listener in Maine in tune with WE KIDS on WHCF-FM: "Dear WE KIDS, thank you so much for your wonderful childrens ministry (you minister to me too!) May God increase in your lives + in the ministry! God bless you every one. Love + prayer, Gloria" [Thank YOU, Gloria. Let's keep lovin' these little listeners together for God.]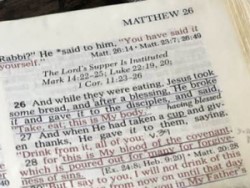 At home in Red Bluff, Carolyn and I are still smiling about this week's CyberBibleTime with grands Mercy and Eden. They live in a different town so we meet on line to learn more about the Bible, now in the book of Matthew. We explained that it was about 2000 years ago Jesus lived and ministered, and our calendar years nearly match those. "So, Eden, when did He come to earth the first time?" "Ummm," our seven-year-old smiles sweetly at us through the computer screen, "...back then."

We're bringing "back then" to now during the next WE KIDS, Jesus-loving and heart-helping radio for littles and their fams. Hear it for yourself here.
Mr. Nick
WE KIDS Radio