with some goodies not heard on the radio
December 4 weekend
Listen with this family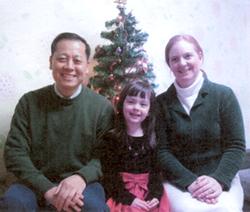 Would the tallest mountain choose to be an anthill? Would the rolling thunder choose to be a squeak? Would the mighty ocean choose to be a raindrop? So why would God choose to become like me? Why did God chose to become a baby? Learn more during the next WE KIDS—Bible-based radio for little people and their families. WE KIDS!
Luke 1:17 is

this week's Bible verse to remember.



"It is he who will
go as a forerunner
before Him in the
spirit and power
of Elijah, to turn
the hearts of the
fathers back to
the children,
and the disobedient
to the attitude of
the righteous,
so as to make ready
a people prepared
for the Lord."
The Bible is tells here about a "forerunner" before Jesus. Who was he? What did he do? Listen to the next edition of WE KIDS and find out more about him. Here's the quick version of the program.
E-couragement from a WE KIDS mom of six listening online: "Hello Mr. Nick! My family lives in Westminster, MD and we have been enjoying WeKids for several years now. All my kids have enjoyed your show, starting with my eldest son, Rhys, and now our two six-year-olds, Jacob and Lucy...listen to your program just about every day. I'm so thankful for your program because it faithfully shares the Gospel and the scriptures, instead of just giving character based messages or teaching morality. The kids love the stories, music, and the marching. It's especially helpful for Jacob and Lucy because they do not yet speak, but when they listen to your show every day, they are able to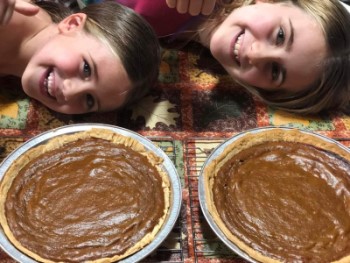 repeat parts of the songs. I'm thankful that this is a way that they can get God's Word into their hearts. I'm looking forward to sharing it with our youngest, Frances, when she is old enough... Thank you for faithfully sharing the Gospel and God's Word with the children. Sincerely, Jen" [Jen, you're most welcome. I'm thankful for you and your family.]

At home in Red Bluff, I'm still smiling about Ellen, one of the offering-counters at our church. After sorting through last Sunday's gifts with another lady, she quickly left the room muttering something about finding another dollar. "Did you lose one?" I asked when she came back. "No. Today's cash totaled $666."

No need to bother with money during the next WE KIDS. Kind listeners have already covered the cost of this one. Besides, the Gospel message is always free on the air and internet--though it's priceless. Ready for the next program? Here we go!

Mr. Nick
WE KIDS Radio

PS—I'm hearing that the next WE KIDS exit-machine runs on steam. What do you think it might be?
Like to receive WE KIDS Workings regularly e-mailed to you? Sign up!