with some goodies not heard on the radio
August 13 weekend
Listen with this family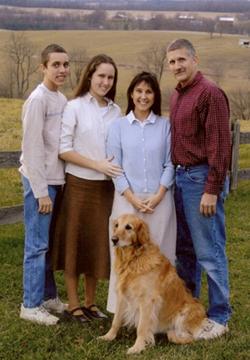 David the psalmist was great with a sling and a stone. In fact, that's what he used to take down a giant! But David knew that his strength was from God, so he wrote about it. And we'll be reading some of David's words from the Bible during the next WE KIDS. So, kiddo, learn about how to be strong in the Lord during the next WE KIDS.
Psalm 27:14 is this week's Bible verse to remember:

Wait for the Lord;
Be strong and let
your heart take courage;
Yes, wait for the Lord.
God never fails. We can count on Him. It's good to wait on Him.
Learn more about Him during the
next
edition of WE KIDS. Here's a
quick
version of what's coming next.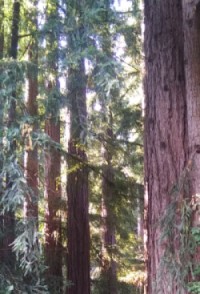 E-couragement from WE KIDS listeners to KATB-FM in Anchorage: "Dear Mr. Nick--When you have your 'We Kids' family get together's in Heaven (we will be there too) I can't wait to see your face when you see all the lives you have changed. We love the phrase 'little sponge people'! We are getting temp's in the 30's overnight and the fireweed has bloomed to the top already (in July). To Alaskans this means you can kiss summa 'good-bye' even now. May God bless you. Our love, Stan + Donna." [Stan and Donna, sweet people, you're such encouragers. Thank you!]

At home in Red Bluff, "summa" is waning too. These days, the sun hangs in the sky a little lower, the days are slowly getting shorter, and the heat is fading. Autumn is quietly moving this direction, just as our Creator has ordained, and I love being a part of His handiwork (redwoods <<< are on the CA coast). Thank You, Lord.

Whatever the season,
WE KIDS
is pointing little people and their fams to Jesus. Who else but The Way, The Truth, and The Life? The next program is up
here
.
Mr. Nick
WE KIDS Radio
PS
—
The next
WE KIDS
exit-machine is a "wind-beater," I'm told.
What do you think might be?
Like to receive WE KIDS Workings regularly e-mailed to you? Sign up!