with some goodies not heard on the radio
October 1 weekend
Listen with this family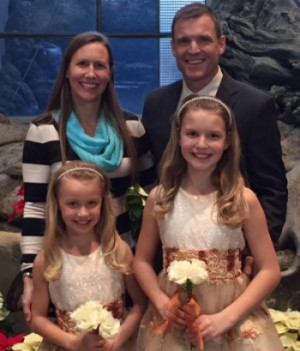 Being sick is no fun. Less than no fun is being sick and not getting well. This is what happened to a boy from Capernaum. So his father begged Jesus Christ to come and heal him, but Jesus didn't even go to see the boy. Why? Learn more during the next WE KIDS. Pointing little people to Jesus, it's WE KIDS!
Psalm 116:5 is this week's Bible verse to remember:

Gracious is the Lord,
and righteous;
Yes, our God
is compassionate.
"Compassionate" means that God lovingly cares for us. What about this?
Learn more about Him during the
next
edition of WE KIDS. Here's a
quick
version of what's coming next.
E-couragement from a WE KIDS little listener in Vermont: "Dear Mr. Nick, Hi!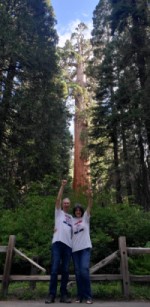 Keys for Kids app on my mom's phone. Would you please send me the free stuff you talked about? Thank you very much! I also colored you a picture. Love, Victor. (Thank you Mr. Nick for the fun radio program that teaches my kids the gospel and they love to listen! From Allie, Victor's mom) [Hi back to you, Victor and Mom! You're welcome for the WE KIDS goodies. God bless you and your family.]
At home in Red Bluff, Carolyn and I are full of BIG scenery memories and pics from a short trip to central CA. Besides visiting long-time friends at a high-school reunion, we cruised through Sequoia, King's Canyon, and Yosemite National Parks and were stunned by the magnificent things God has made there. One of those is the biggest tree in the world, The General Grant Tree. Just the walk around the trunk of this monster is more than a hundred feet. (bigger pic here) Wow, Lord God

—

you do all things well!

Back to "little" and WE KIDS, a fine little Bible-based radio program for little listeners and their families. The next one's here!
Mr. Nick
WE KIDS Radio
The next exit-machine, I'm told, "sort of" flies. What do you think might be?
Like to receive WE KIDS Workings regularly e-mailed to you? Sign up!