with some goodies not heard on the radio
Dedember 3 weekend
Listen with this family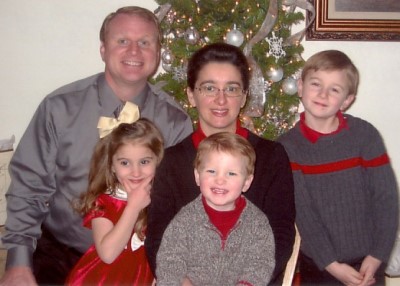 Why did Zacharias say "mmm mmm mmm" after he talked to the angel Gabriel? Because Zacharias didn't believe the angel. Want to learn more? Listen to the next WE KIDS. It's Christ-centered radio that's good for little hearts. WE KIDS!
Psalm 119:67 is this week's Bible verse to remember:

Before I suffered,
I did wrong,
But now I obey
Your Word.
God can make us obey Him. But isn't there a better way? Learn more during the next edition of WE KIDS. Here's a quick version of what's coming next.

E-couragement from another WE KIDS little listener to WRVM-FM in Wisconsin: "Dear Mr. Nick, I really really like your We Kids program on Saturdays. I really like hearing the interesting stuff you say. I hope and pray that God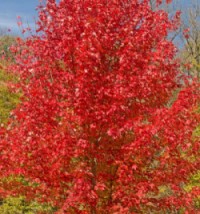 blesses your ministry. In Christian love, Elijah P.S. we do not celebrate Halloween." [Elijah, I'm glad to receive your kind note. As for halloween, you've made the right choice. "Beloved, do not imitate what is evil, but what is good." (III John 11a) God's best to you and your family.]
At home in Red Bluff, the colorful autumn leaves recently "popped," as sweet Carolyn says. Our town is sprinkled with robust reds and yellows, oranges and all hues in between. This, I'm pleased to remind us, is the from the hand of God. Thank You, Lord!
Let's thank Him together during the next WE KIDS. It's kid-friendly radio that good for hearts of all ages. Ears here to hear.
Mr. Nick
WE KIDS Radio

PS

—I'm hearing that t

he next exit-machine is "rail-runner."

What do you think might be?
Like to receive WE KIDS Workings regularly e-mailed to you? Sign up!