with some goodies not heard on the radio
September 14 weekend
Listen with this family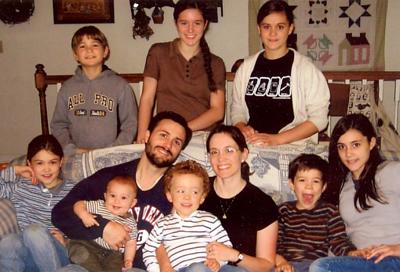 Why would God stop the sun? So people on the sunny side of the earth could have a great suntan? So God could mess up people's clocks and calendars? So God could play with the planets? No, no, and no! God really did stop the sun one long day. Why? Joshua. Learn more about this super-sunny day during the next WE KIDS. It's Bible-based and kid-hugging radio for littles and their families. WE KIDS!
Psalm 91:7-8
are this week's Bible verses to remember:
A thousand may fall at your side,
And ten thousand at your right hand,
But it shall not approach you.
You will only look on with your eyes
And see the recompense (punishment) of the wicked.
Life is full of scary things. But God says that even though we're on a battlefield, we're protected by Him. Learn more about this during the next WE KIDS. Here's some talk from me about it.
Here's e-couragement from a WE KIDS family listening
online
in North Carolina. They love to collect and share quotes, like this one from friend Emily: "Faith that fizzles before the finish had a fatal flaw from the first." Tam & Karen, Andrew & Sabrina, Joseph, Evan, Stephen, and Timothy.
[True! God's best to y'all.]
At home in Red Bluff, I'm remembering. Part of that is because a 21-gun salute is enough to make anybody sit up and take notice. It happened here at dawn on September 11, in honor of those losing their lives in the 9/11 tragedy 18 years ago. Police and firefighters lined the steps of the courthouse, townspeople gathered quietly, Boy Scouts ran an American flag up to the top of the flagpole, then brought it down to half-mast. We sang "God Bless America." A pastor prayed for America. Thank You, Lord God. Some Americans still know this country's motto is In God We Trust. I'm inspired.

Our freedom here in America is partly why the next WE KIDS is ready to be heard. Are you ready for more about Jesus? Here you go.

Mr. Nick
WE KIDS Radio

PS—I'm hearing that the next WE KIDS exit-"machine" has a really nice trunk. So I'm supposed to ride in it?? Hmmm... What do you think it could be?
Like to receive WE KIDS Workings regularly e-mailed to you? Sign up!