with some goodies not heard on the radio
July 20 weekend
Listen with this family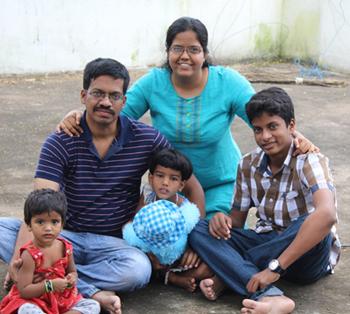 Taking a boat ride should be fun, right? One ride in a BIG boat—an ark—was more than fun for Noah. It saved a lot of lives. But, after a year on this big boat, Noah, his family, and a lot of animals were ready for something else. Learn more about this during the next WE KIDS. It's fine, fun, family-friendly radio for little folks. WE KIDS!
Psalm 121:2
is this week's Bible verse to remember:

My help comes from the Lord,
Who made heaven and earth.
"God help us!" people cry out when they're in trouble. He can and does help people. But there are better ways to get to know God. Find out more during the next WE KIDS. Here's some talk from me about Him.
E-couragement from WE KIDS
on-line
listeners in Washington state: "Dear Mr. Nick, our family has loved your program for as long as I can remember. You have helped us so much in Christ. Love, Ron and Nancy, Kim, Danae, Keith, and Micah."
[Thank you, friends. God is wonderful!]
At home in Red Bluff, summertime has a delightful life of its own. Neighbors chat and listen to music in backyards long after sundown. Parks host folks relaxing outside—especially during the fireworks show on the 4th; wow! The largest river in California sweeps right through the center of Red Bluff and is used regularly by boaters and fisherman. Little frogs from this waterway find their way into our yards and help keep the bugs down. Hot afternoons bring swimmers, splashers, and laughers to the city pool. Some of those have attended Vacation Bible Schools at local churches, or enjoyed a week at a Christ-centered camp. I get to ride my bicycle to the post office each morning. And I talked with new friend Michael David again; he's still selling subscriptions to the Daily News. He loves Jesus and talks to Him "all the time," but doesn't read his Bible. Hmmm. Thank you, Lord God, for bringing me to this little town. I kinda like it here.

One important part of each week, and definitely on my "kinda like" list, is WE KIDS. It's as fun for your ears, Kiddo, as it's good for your heart. Listen up!
Mr. Nick
WE KIDS Radio

PS—The next WE KIDS exit-machine (word is) might squeak, creak, and flap--but it also blasts. What do you think it could be?
Like to receive WE KIDS Workings regularly e-mailed to you? Sign up!